Experience a step into the clouds and enjoy maximum comfort for your feet.
The Cloud Slides are soft, thick, and comfortable relieving your foot and joint pain. Wear them for 12+ hours without any discomfort.
FOOT AND ANKLE PAIN RELIEF
Have you ever got home from a long day, taken off your shoes, and sighed in pain?
Imagine putting your foot into the Cloud Slides, a 4 cm thick therapeutic cushion slide that compresses and relaxes your foot with each step.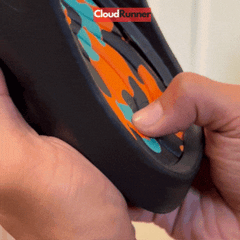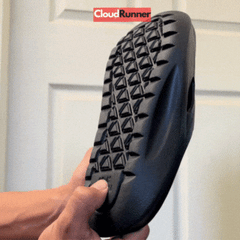 BACK AND HIPS PAIN SOLUTION
The Cloud Slides are ergonomically designed: its 15° toe-to-heel angle and arch support balance the pressure from your feet through to your hips. 
You'll notice instant relief for your sore feet, ankles, knees, and hips.

A great solution for arthritis, bunions, plantar fasciitis and more...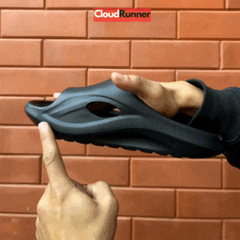 ALL DAY COMFORT



The only pair to rely on day in, day out. 

4 cm thick, anti-chafe, anti-slip premium EVA compression material to support and comfort your feet, hips and back around the clock.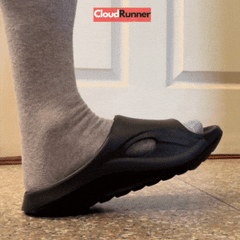 VERSATILE
Are you looking for your new go-to pair of slides to rely on day in and out? 
Something that you can easily slide your feet into regardless of the activity - walking, running, playing, training or hiking...