【Effective&Safe Dog Bark Control Device】: Excessive barking of dogs can affect you and your neighbors. The outdoor ultrasonic bark stopper can effectively stop the dog from barking and does not require a receiving collar. Safe and effective, suitable for dogs of all breeds and sizes.

【Principle of Operation 】:When the ultrasonic bark suppressor detects excessive barking, the microphone will sense the bark and activate the component. At this time, the product will emit a safe high-pitched ultrasonic sound, which can be heard by dogs but not by humans. When the dog is stimulated by the sound, it will stop barking. Because the ultrasound will make the dog feel uncomfortable, the dog will stop barking, which will not cause harm to the dog .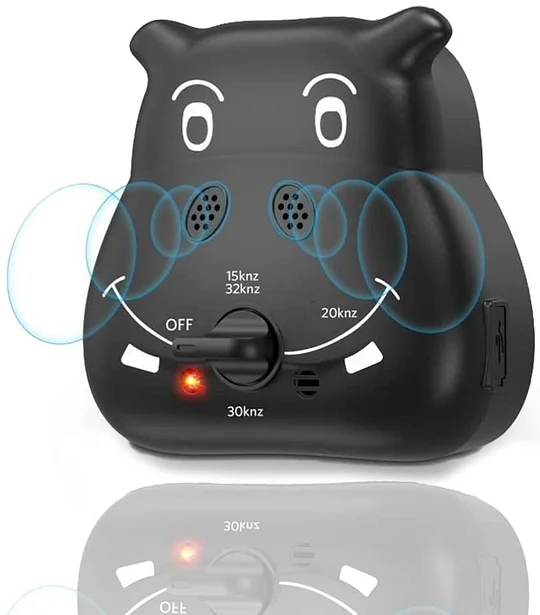 【Easy to Use】: The New Bark Controller is designed like a panda. The luxurious outdoor ultrasonic bark arrester can be hung on the tree, anywhere in the house or in your yard, it can be hung, placed on the table or other places at will(within 35 feet range).

【Adjustable Ultrasonic 3 Levels Control】: The product has 3 frequency bands to choose from, which are selected for different pets or animal categories and sizes.

【Waterproof&Rechargeable】: Using the highest level of quality to ensure long-term use. Waterproof and durable. Rechargeable, environmentally friendly and convenient.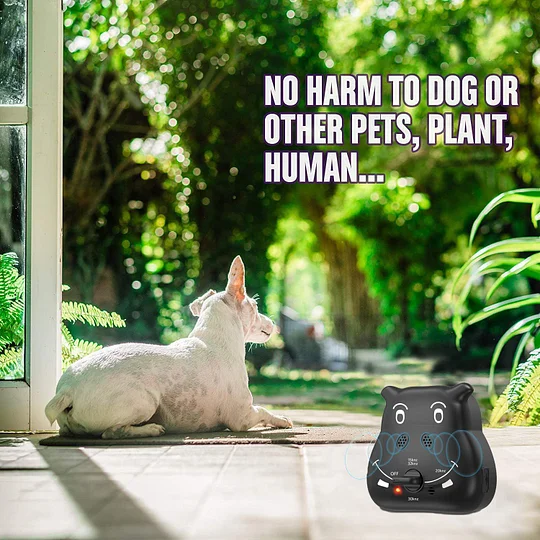 Does your dog bark too much? Maybe your neighbor's dog barks too much?❣️

Now there's a way to deal with excessive barking -- even by someone else's dog! This ornamental bird's nest is really an ultrasonic bark-stop designed to stop dogs from barking!
Features
1.Cartoon miniature appearance
2.Built-in lithium battery: 1500mAh rechargeable
3.The outer shell of the product is UV resistant, and the outer shell is not easy to fade. 4.IP4 waterproof level
5.No electric shock, no liquid propellant is used, most humane and used widely way to bring you a pleasant life.
6.The dog bark deterrent has a power indicator. When you leave, it can be set to "Off" to protect the battery.
Specifications
Weight:0.2KG/set
Size: 13.3*8*8.7CM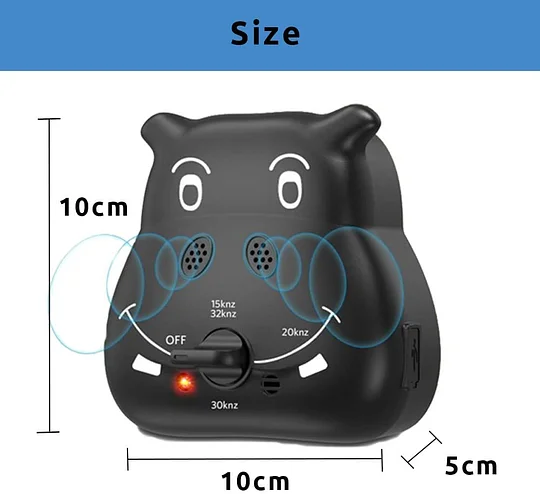 Package Includes:
Anti Bark Control Device*1
Note
We do not recommend it for use on dogs under 6 months and over 8 years old.
Please follow the instruction manual, thank you