➤Cardinal pairs are formed for all life and symbolize fidelity and endless love. These two colorful cardinals will bring bright shades and emotions into your life.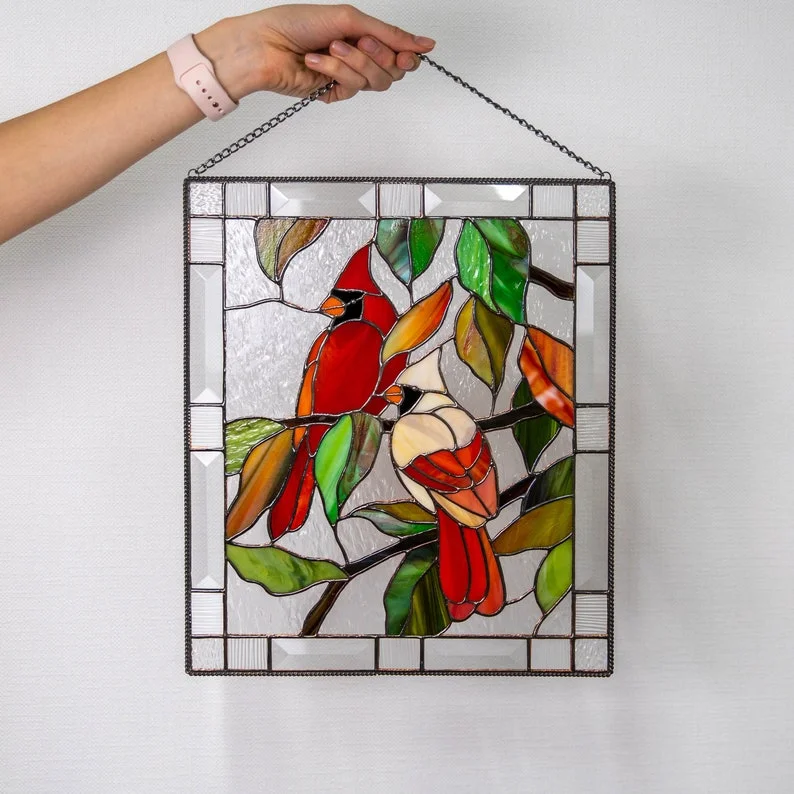 The cardinal symbolises light in the darkness, hope in the ashes of sorrow, and warmth in the coldest of winters.
An ancient folklore preserves the culture's belief that "when a cardinal appears in your yard, it is a visitor from heaven".(That could be the one I have always loved who once existed)



➤The cardinal birds symbolise eternal vitality and they will bring good luck to the family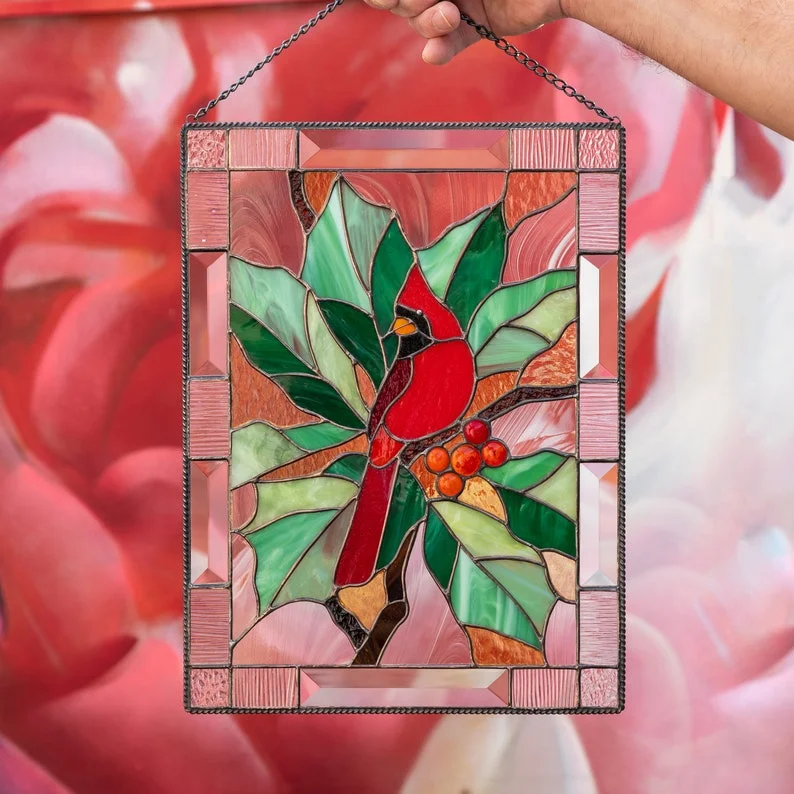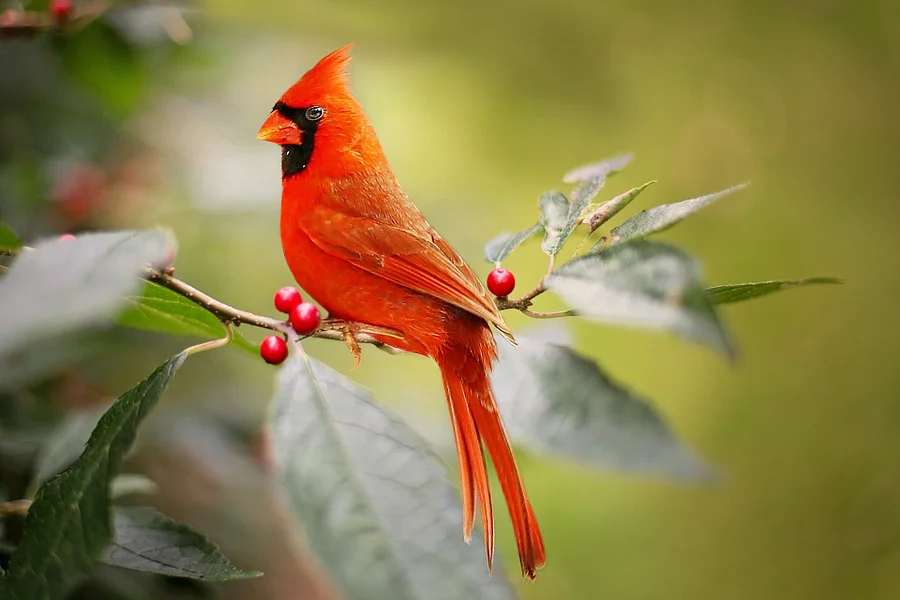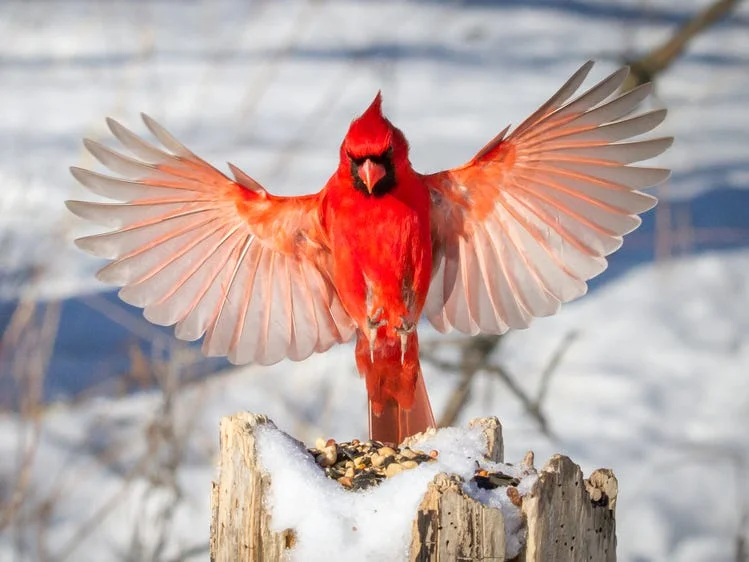 Birds always bring you good luck. Birds are traditionally seen as souvenirs for loved ones and symbols of pure love. They seemed to be kissing in the air, with beautiful feathers in the sun.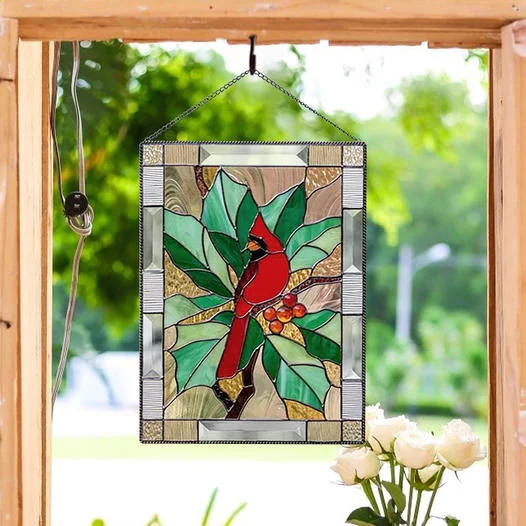 ➤Making stained crafts is not just for business, first of all, for happiness. Every product is made with love, because this is my family hobby.
🎁Show how much your love ones mean to you with a gift that fits any occasion! 💖We can decorate it on the trees in the garden patio, the living room windows, the window sill of the bedroom or even the balcony✅