The Copper Compression Socks is a stylish sock that feels luxurious to the touch, while providing just the right amount of comfortable compression, for all day support, at home or while traveling.
Copper Infused Compression Socks use graduated compression technology which helps blood circulation to reduce swelling and discomfort from prolonged sitting or standing!
Graduated Compression Socks Designed To Reduce Swelling Help You Relieve Painful, Swollen Legs!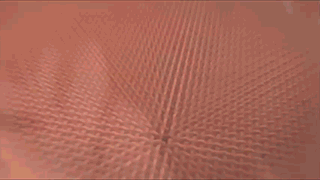 The Secret is The Fusion of Two Technologies, Graduated Compression Socks and Copper-Infused Fibers.
Help improve circulation & reduce swelling
Helps to relieve aches and pains.
Copper Compression Socks are anti-microbial to naturally eliminate odors!
Made with breathable fabric to keep feet cool & comfortable!
Revives & energizes tired achy feet!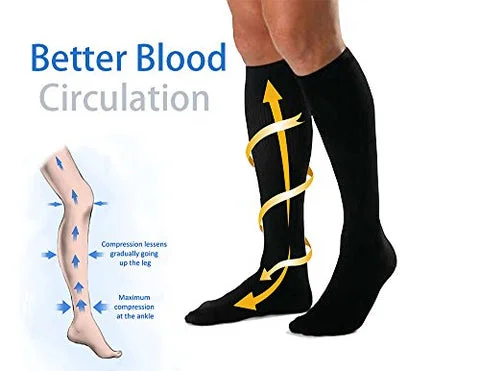 Size Chart Information
Small/Medium
Women sizes 4 - 7.5
Mens sizes 6 - 8

Large/XLarge
Women sizes 8 - 10.5
Mens sizes 8.5 - 11

XXLarge
Women sizes 11-12.5
Mens sizes 11.5 - 13

3XLARGE
Women 12.5+
Mens size 14 - 16+


NOTE: You don't have to select your exact shoe size, you can always go up a size when selecting the size of sock if you prefer.
3XL is only available in color black right now.


Copper Compression Sock Benefits:
Over-the-calf, graduated copper-infused compression socks

Delivers energizing support to key areas including arch and calves

Improves foot and leg performance and reduces recovery time

Reduces pain and swelling from sitting or standing too long

Copper-infused socks footbed fabric reduces odor naturally

Copper Compression Socks are Machine Washable!

Package Includes:

Copper Compression Socks (3-Pack)