Oddly Satisfying - You won't be able to put it down
No like Seriously Satisfying. Pop It, fold It, throw It. The Magic Pop it can do whatever fidgeting you need. Slap It on the table, or fold It In half. The Magic Pop it is like unlimited bubble wrap!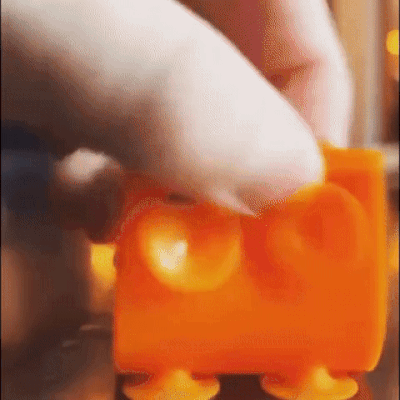 "So Addicting, Great Quality. I have literally every type of fidget and have never seen this one before. It's unique, it's addictive, I recommend it to anyone who loves to fidget. ou can play with it actively or just mess around with it while focusing on another task. I ordered a second one so that I can stick them to each other - highly recommend that" -- Kevin H. ★★★★★
▪ 
You Won't Be Able to Put it Down!
With its addictive design and satisfying pops, the Magic Pop it is hard to let go.
▪ 
Slap it, Throw it, Fold it!
With its unique design, you can fidget the way you want.
▪ Stress & Anxiety Relieving:
Want to take the edge off a meeting, event, or work? The Magic Pop it is the perfect size for on-the-go fidgeting.
▪ 
Meet The Original:
Founded during the pandemic, Magic Pop it was made to please everyone with its mouth water pops.
▪ 
Durable & Safe:
Made with 100% CPCS approved silicone, made for all ages. Stretch it, pop it, and it will stay in shape! Wash it with water and your Magic Pop it is new!