MANY HEALTH AILMENTS TURN INVISIBLE WITH THESE CASUAL SNEAKERS

*THIS EXCLUSIVE PRICE IS ONLY AVAILABLE FOR A LIMITED TIME*
Would you like to feel young again? Walk pain-free and in the utmost comfort. The nicest thing about these shoes is that men can enjoy pressure fitting whether they have broad or narrow feet!
WHAT MAKES DIFFERENT?
Premium Orthotic Insole - The soft orthopedic insole delivers an equal balance of strength to minimize fatigue and improve stride efficiency

Wide Toe-Box - Bunions and hammertoes will no longer be under as much stress

Heel Cushioning Sole - Cushioning foam for rear foot & arch support

Everyday Support - Shoes that are so comfortable that doctors recommend wearing them all the time

Slip Resistant Outsole - Traction outsole with water resistance and slip resistance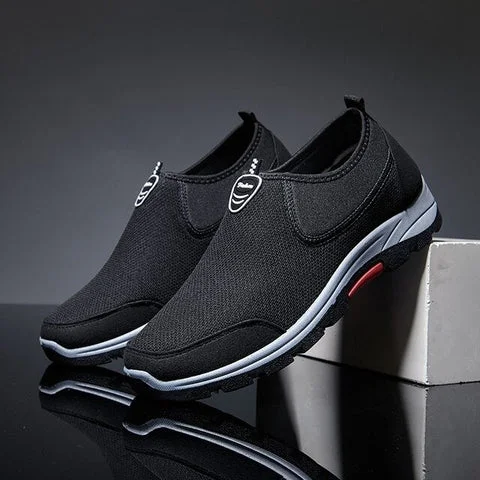 PREMIUM TECH SYSTEM
Our ergonomically designed cushioned sole lessens any impact felt after taking a step.
Every step is easy and comfy!