MAKE THE MOST OF YOUR DAY WITH EXTREME FOOT SUPPORT AGAINST TOUGH WEARING CONDITIONS
PROTECTIVE EVA SOLE | ORTHOTIC | HARD-WEARING
Arch-supported Pad Releases Foot Distress
An orthopedic insert is specially made to conform to the foot's natural shape, helps to disperse the pressure adequately, and improves posture by altering the worsened structure of your foot.

Comfy And Odor-free Interior
Inner stretchable microfiber provides extra comfort and minimizes sweating and odors, making it extremely spacious inside for wide feet.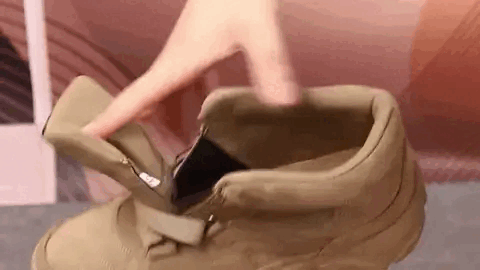 Flexibility From Heel To Toe
Including soft foam with an elastic sole structure, the sneakers provide a cushioning effect that bounces back with each stride, providing all-day soothing relief from weary, achy feet.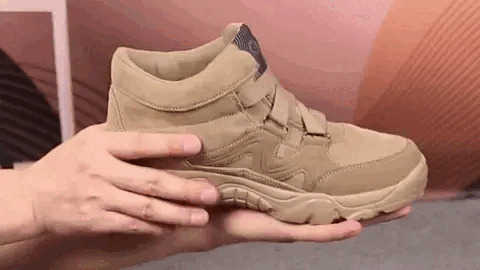 Easy-to-wear Design With Velcro
The shoe collar with a medium height protects your ankle without restricting motion's flexibility.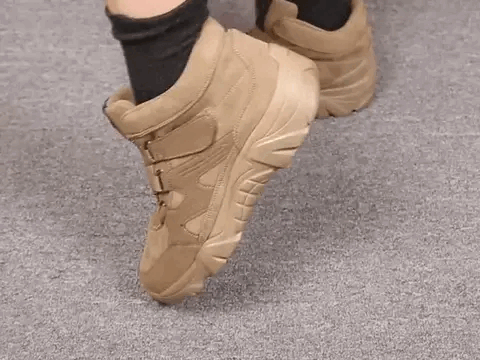 Especially, innovative widened shoelaces connected to a velcro buckle make it simpler than ever for your feet to slide on and off the shoes. 
Modern For Men Of All Ages
The sneaker model is sturdy enough to bear tough wearing on construction sites, look fashionable with your hiking or camping outfit, or just be a highlight for your daily wearing style.
Geiasou Innovative Pain Relief Arch-Support Insoles
Geiasou Orthotics Insole are designed to

 

support your longitudinal arch

 and 

provide the alignment

 needed to 

reduce over-pronation

. They also help 

relieve foot injuries

 caused by repetitive stress by absorbing shock, providing cushioning, and transferring pressure away from high impact areas.

The Geiasou Orthotics Insoles utilizes 

premium, shock absorbing materials

 designed to cushion and support the body while protecting the foot.

A key goal of Geiasou Orthotics is to provide alignment and to keep the foot closer to the neutral position throughout the gait cycle which 

reduces stress on the plantar fascia, knees, hips and back.
Product Specification

 
Item Type: Shoes

Upper material: Cotton

Sole material: MD

Buckle: Velcro

Outsole material: EVA

Toe shape: Round