COMFORT WITH EVERY MOVE
LIGHT-WEIGHT | STYLISH | ARCH SUPPORT | SUITABLE FOR ALL FOOT TYPES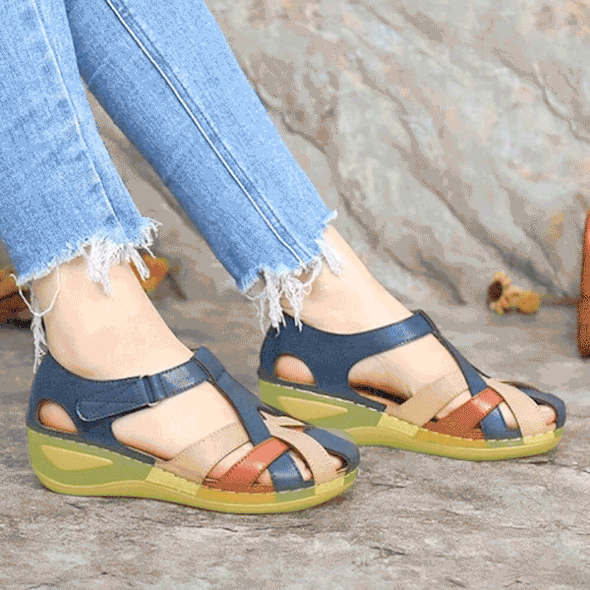 1. LIGHTWEIGHT AND COMFORTABLE
We intended to make it soft with a unique platform and a wedge design that will make you feel like walking on air. It will reduce any foot pain to maximum when standing or walking for a long period of time.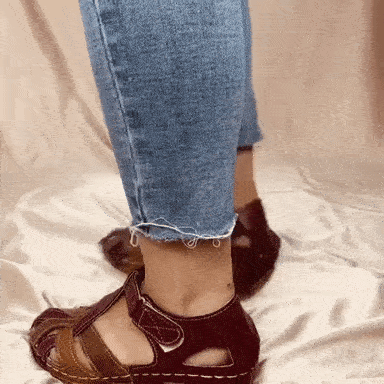 2. ARCH SUPPORT AND NON-SLIP INSOLE
The main function of the arch of the foot is to disperse gravity from the ankle joint through the talus to the small head of the metatarsal bone and then to the calcaneus to ensure the stability of the plantar support when standing upright.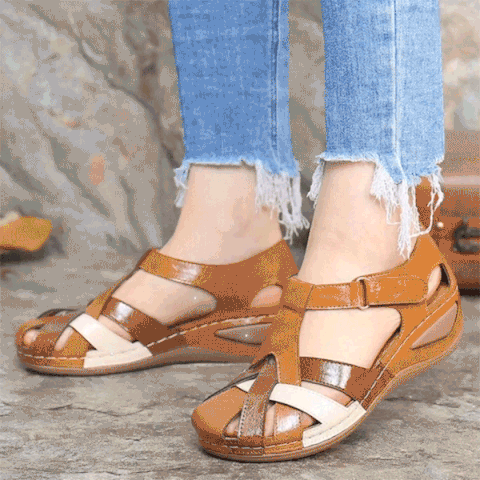 It incorporates our memory foam insole with special double padding, supports the heel offering optimal stability, and
reduces pressure on the toes.
The sole is made of softer rubber, designed to offer more floor grip when confronted with moisture, grease, or oil.
3. EASY TO ADJUST
The straps will make the perfect adjustment to fit your feet and prevent the too tight or too loose issue. Sometimes your feet can slip out of the sandals but this time, it won't happen anymore with our firm leather buckle strap that can secure your feet in the sandals.
4. ELEGANT AND FASHIONABLE
Besides the benefits that we have mentioned above, we do aim to design a stylish look to add a little taste to your closet. The sandals own a classic retro vibe with a round-toe design to cover your toes without causing any pain.
They are exquisite in appearance, with a mixture of a variety of colors: charcoal blue, mallard green, bronze brown, and wine red.
Item specifications:
Heel Height: 1cm in front and 3cm in the back
Sole Material: Anti-Slip
Material: Comfort Eco-leather
Usage: Daily, Anywhere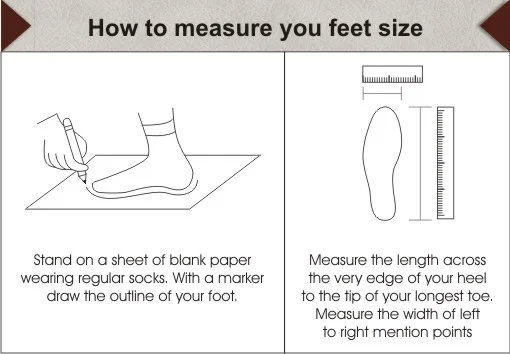 Note:
For the best fit, do not guess your size or select based on your regional shoe size.
Please refer to the chart above to make a decision about the correct size based on your foot length.
If your foot is wide, you may want to choose 1 size larger than the listed size.
Please allow 2-5mm measuring deviation due to manual measurement.