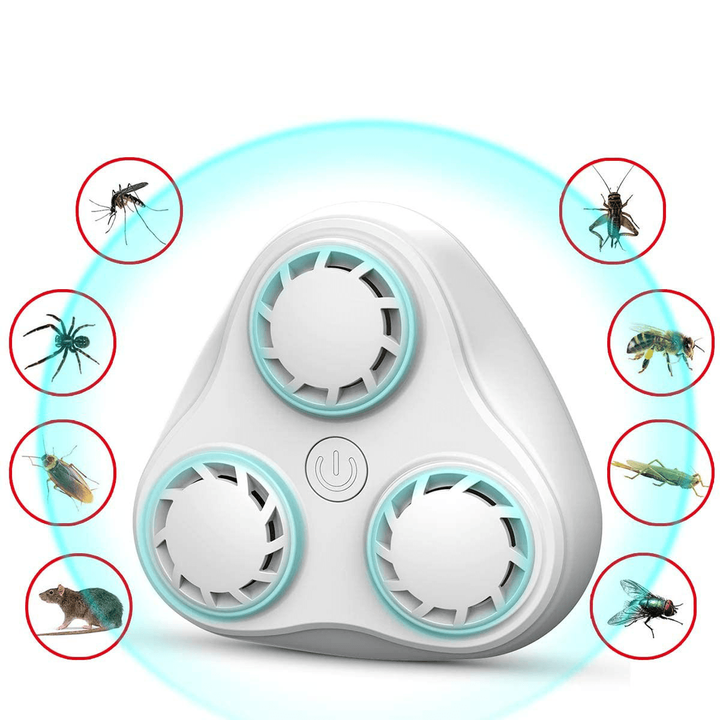 Features :
-【3 Upgraded Ultrasonic Speakers】
Pest Repeller is specially designed with 3 powerful ultrasonic speakers driving all annoying pest and rodents through the unique ultrasonic and electromagnetic waves this pest repellent emits.
-【Intelligent Frequency Conversion】
The whole frequency of Ultrasonic and Electromagnetic Waves automatically converts to reduce the sense of rats smell, stimulate their auditory system and break the nerve and breeding system step by step, driving pest to scramble to find a way out of your home.
-【360° Large Coverage Up to 2152ft²】
Compare to those traditional pest repeller, our upgraded insect repellent is effective for an area up to 2152ft² for your needs, 360° all around protection and drives away hidden mosquito, Cockroaches, Mouse, Rats, Bug. One repellent for each room will work more effectively.
-【Safe & Eco-Friendly ABS Material】
We adopt fire-retardant and eco-friendly ABS material for this pest repeller. No chemicals, no radiation, non-toxic and odorless, 100% Safe to human and pets. A perfect alternative to dangerous poisons and sprayers, chemicals and traps.
-【Continuous Use for 2-4 Weeks】
Please kindly use it with patience for 2-4 weeks. Week1: Start working; Week2: Rats become irritable or unease; Week3: Rat gradually run out. Week4: pests will disappear significantly. But it's recommended to extend the using time.
-【Wide Applications for Protection】
Quiet but effective pest repellent can be widely used to drive away all kind of insects and rodents: spiders, mice, mosquitoes, rats, roaches, ants, snakes in your home, bedroom, living room, kitchen, office,warehouse, hotel, etc.

Specification :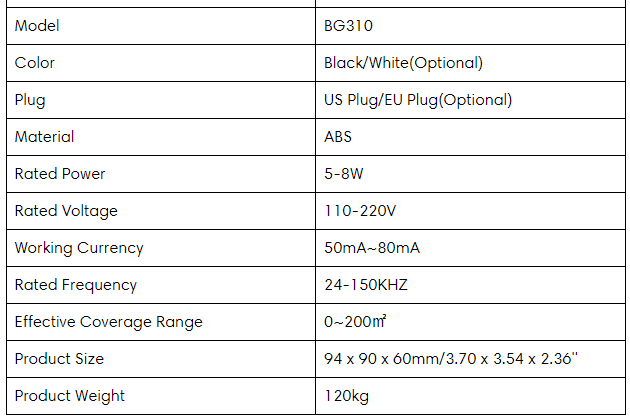 Package Included :
1 x Ultrasonic Pest Repeller
1 × Instruction