Beat the elements. Eliminate the bulk.
Our Waterproof Bicycle Touch Screen Bag is ultralight, stylish, and ensures the safety of your belongings during rain or any downpour so you can bike (or reach your destination) with less stress and mess. No more wearing a fanny pack or wearing down your riding shorts with your phone or AirPods — keep your essentials all in a handy storage compartment that attaches right to your bike.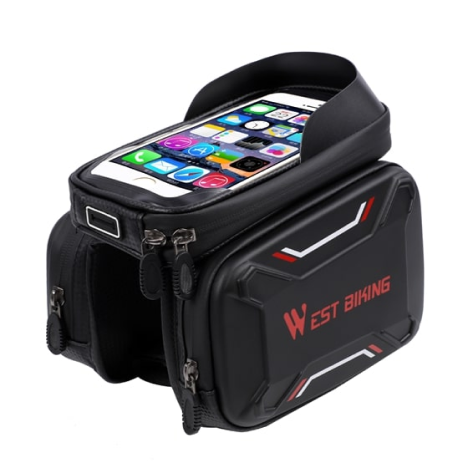 Your personal GPS and phone holder
Don't want to deal with a fumbly clip-on phone holder? Tired of dodging sun glare on your phone screen? You'll love our bag's designated phone pocket that has aTPU-film window and sun visor to help eliminate glare, so you can read Google Maps clearly as you bike your way to work, school, or a coffee meet-up with a friend. The phone pocket fits smartphones up to six inches in length. A hidden earphone hole also allows you to freely answer the phone, listen to the GPS directions, or enjoy music while cycling.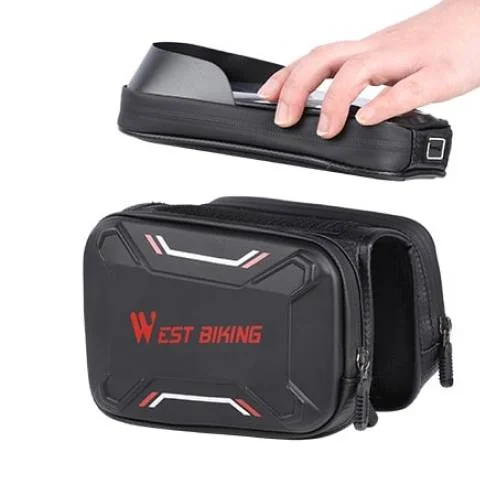 Performance driven —day after day
Rain or shine, the ultralight carbon-fiber and EVA-composite-fabric build of the Waterproof Bicycle Touch Screen Bag helps ensure your phone and must-haves stay protected from water and sun. Rubberized double-zipper closures are throughout for sturdy security, ensuring that water doesn't flow in and damage your belongings should the sky darken and rain start to come down. And when the sun comes out and you're biking in direct sunlight, your bag will not burn and crack or peel after a day under the rays.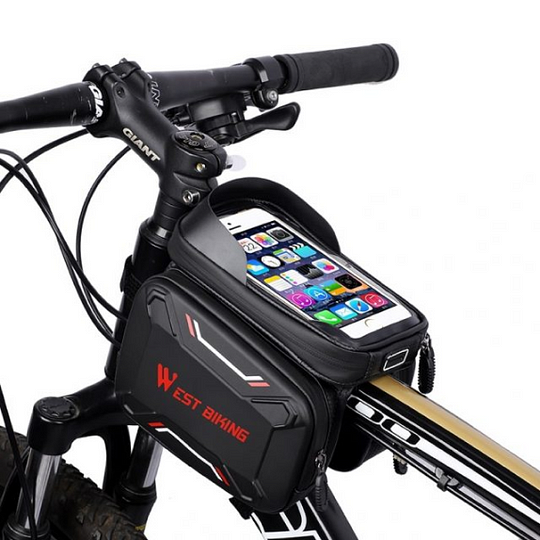 Product information
Material: EVA composite fabric
Fit for: 6.2inch smartphones
Weight: 300g / 10.6ounce
Package size: 320 x 200 x 120mm / 12.6 x 7.9 x 4.7in
Package weight: 325g / 11.5ounce

Package Included
Waterproof Bicycle Touch Screen Bag * 1