GOOD SHOES TAKE YOU TO GOOD PLACES!
ULTRA LIGHT | CUSHIONING | SPORTY | BREATHABLE
Does walking feel uncomfortable and painful?
The Radinnoo Shoe is what you need: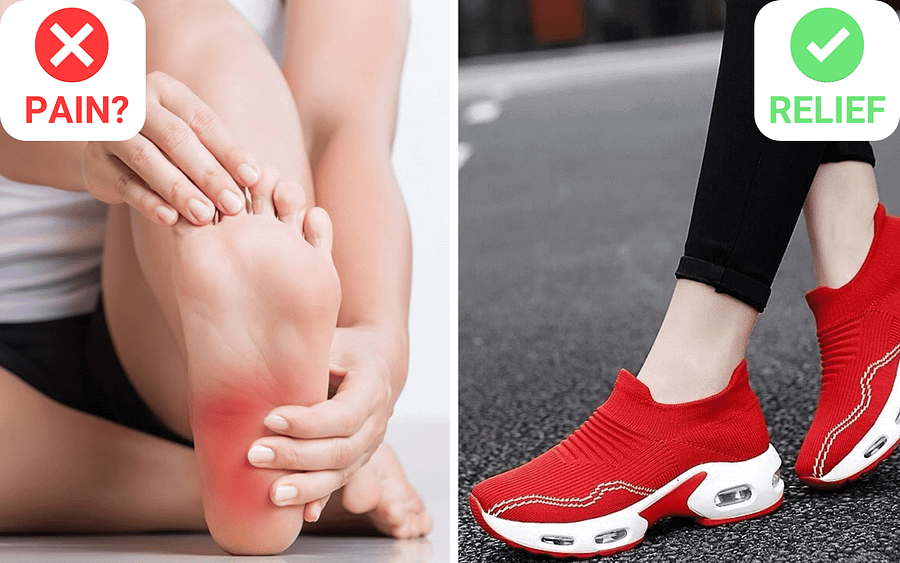 What makes Radinnoodifferent?
Extra Comfort With Arch Support - Our orthotic shoes provide sufficient cushioning and comfort, a size that is broad enough to fit in. Most importantly, these shoes will provide stability, balance, and traction.
Eliminating Arch Tension - The orthotic insoles give proper support and minimize undesired stress. Even the most strenuous activities, such as rigorous exercises or lengthy runs, will not put you in danger.
Corrective Arch Design - The sole gradually mends the structure of your feet to straighten your hips, and deal with imbalanced posture. Therefore, you can go through life in top physical shape.
Slip Resistant Outsole - Slip-resistant traction outsole with water resistance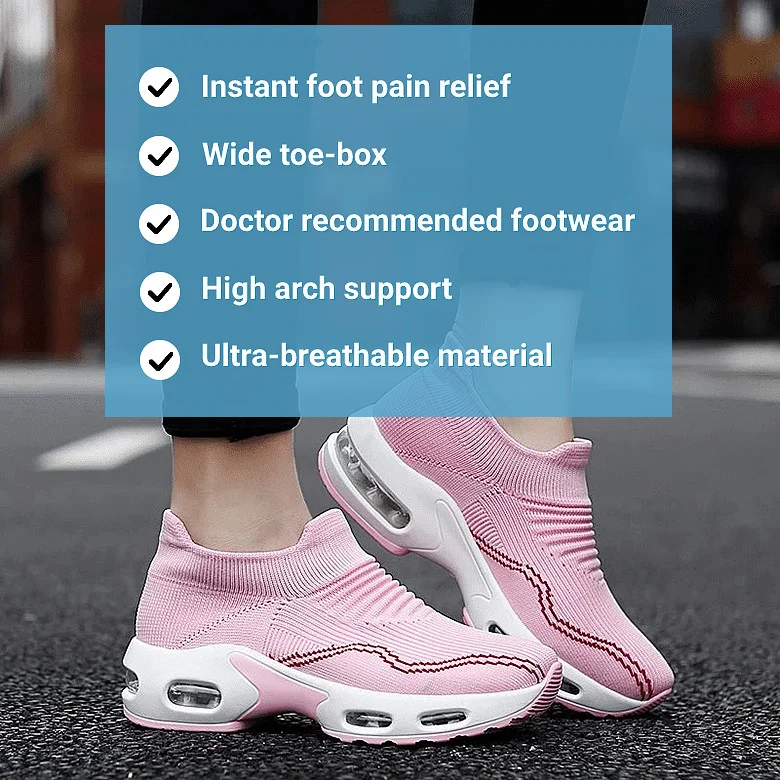 Radinnoo Premium Tech System
Our ergonomic cushioning sole reduces any impact that occurs after taking a step.
Every step is comfortable and smooth!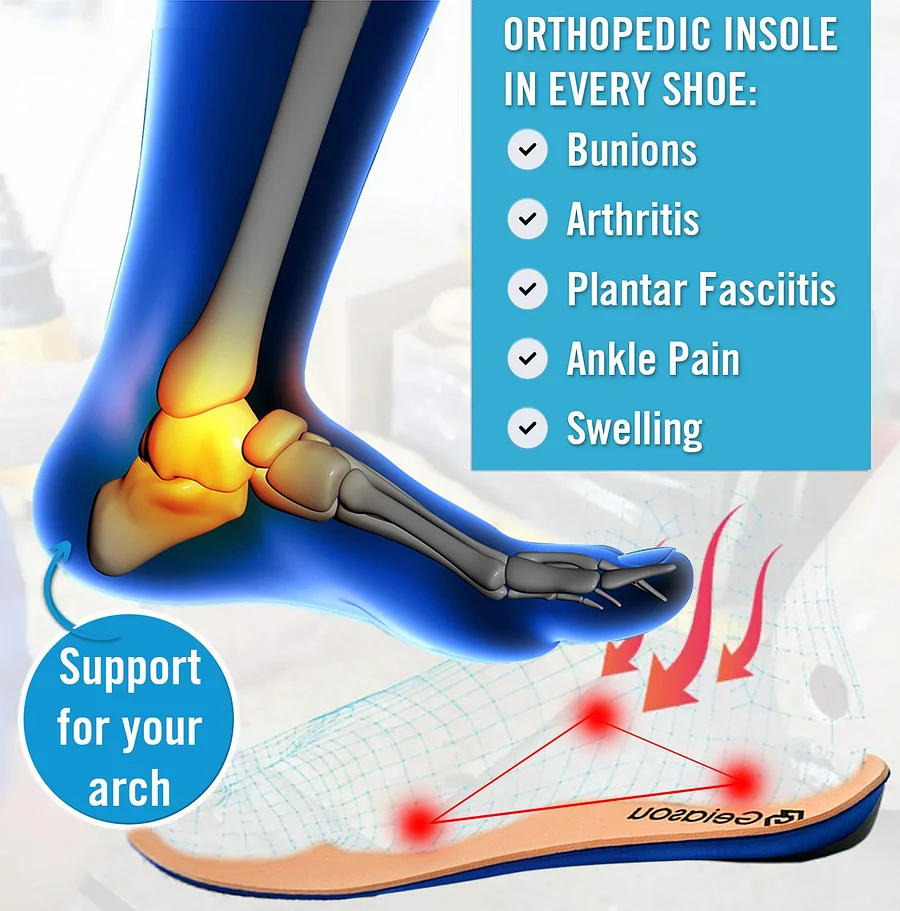 Innovative Pain Relief Arch-Support Insoles
Orthotics Insole is designed to

support your longitudinal arch

and

provide the alignment

needed to

reduce over-pronation

. They also help

relieve foot injuries

caused by repetitive stress by absorbing shock, providing cushioning, and transferring pressure away from high impact areas.

The Orthotics Insole utilizes

premium, shock absorbing materials

designed to cushion and support the body while protecting the foot.

A key goal of Geiasou Orthotics is to provide alignment and to keep the foot closer to the neutral position throughout the gait cycle which

reduces stress on the plantar fascia, knees, hips and back.