Introducing our high-quality Bradford Boots, these boots are designed to keep your feet warm, dry, and comfortable. The leather is also wind and chemical-resistant, ensuring that your feet will stay protected and dry. The double natural stitching and versatile collar allow them to be dressed up or down, making them perfect for everyday wear. They're a great gift for anyone, from teens to adults of all ages. So, why wait? Get your pair today and step out in style and comfort!
TRENDING WINTER BOOTS
1. High Quality & Waterproof Leather
High-quality leather helps to be Water Resistant, Wind Resistant & Chemical Resistant. Keep your feet warm in cold winter and Minimize Odor. Ensure all-day dry, comfortable by blocking rain or snow, and easy to clean with a cloth.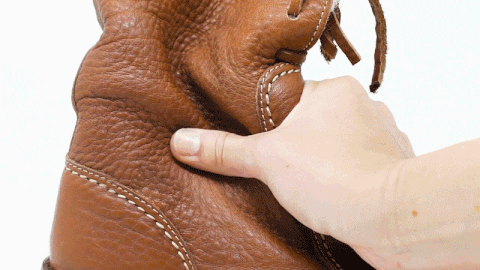 2. Super 360 ° Warm
Using buttery-soft waterproof pebbled leather upper and 100% premium European wool lining, increases the ability of the boot to retain heat.
These awesome boots have double natural stitching and can be worn with the collar up or folded down, to go with almost anything you wear.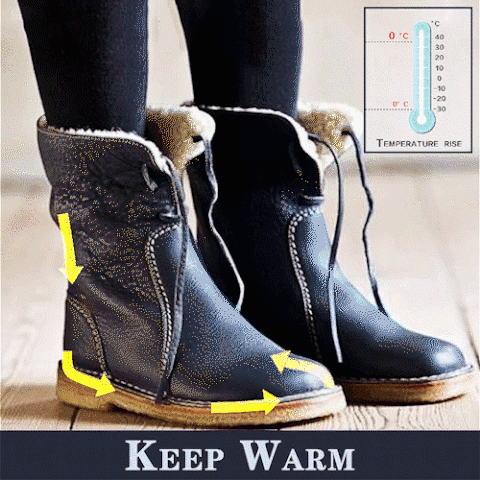 3. Damping & Arch Support
Our premium damping and arch support outsole mean you can walk for a few hours non-stop without getting tired legs.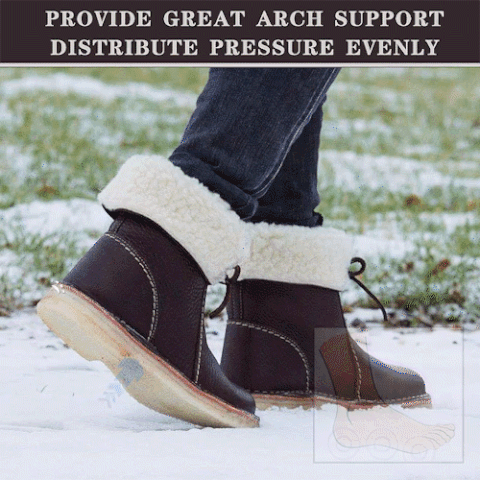 Whether you wear the top up or folded over, prepare to receive compliments.
BRADFORD BOOTS® has a casual style for everyday wear. Fit for many occasions, meet your different matching items. such as shorts, skirts, jeans, coats, etc. Great gift for teens, girls, women, and men of all ages.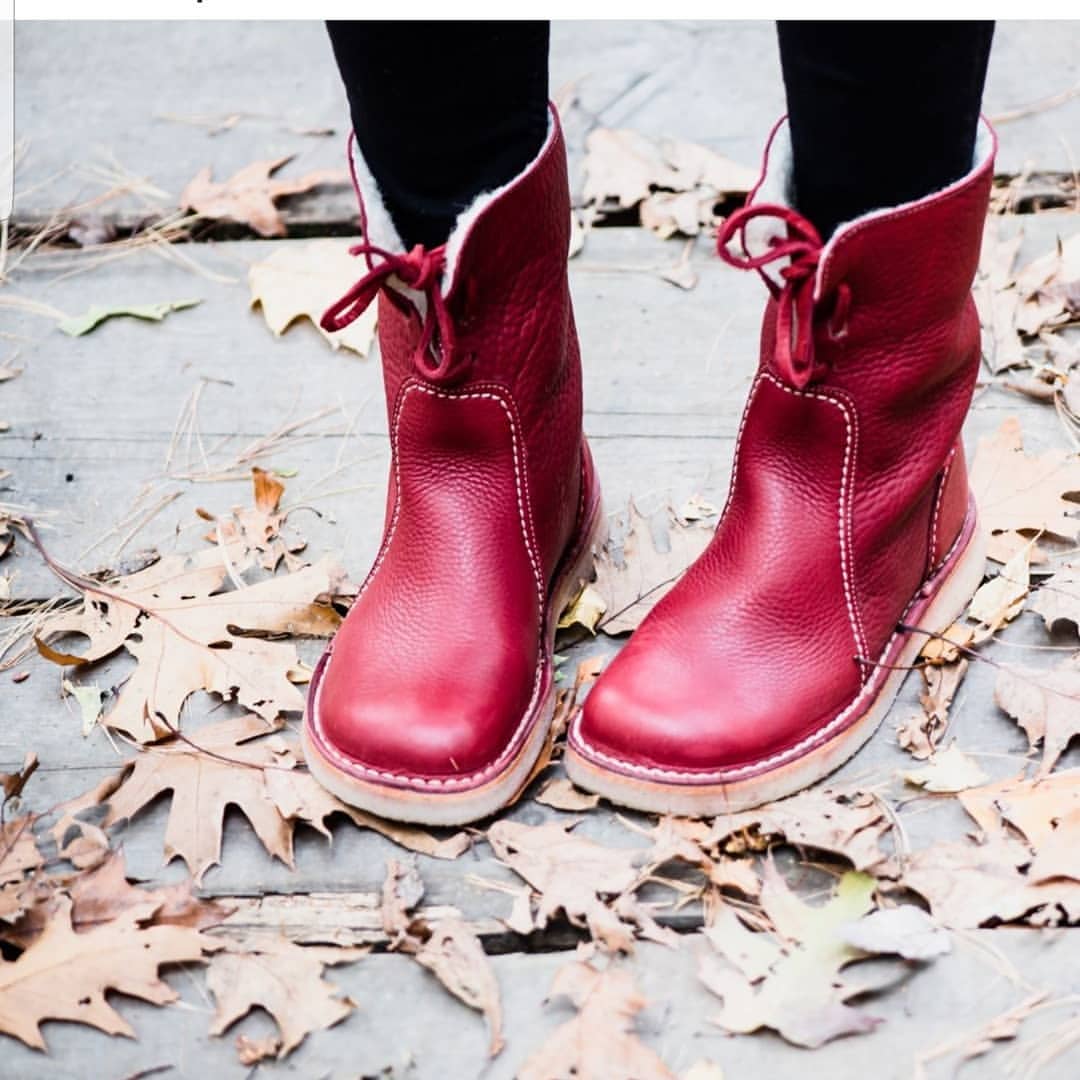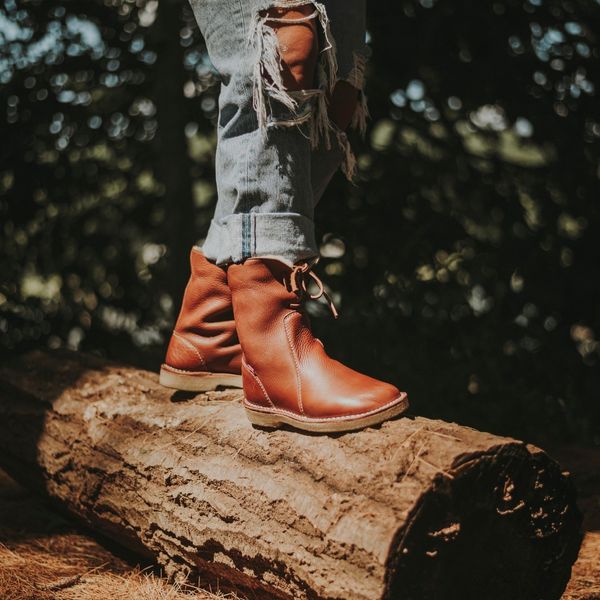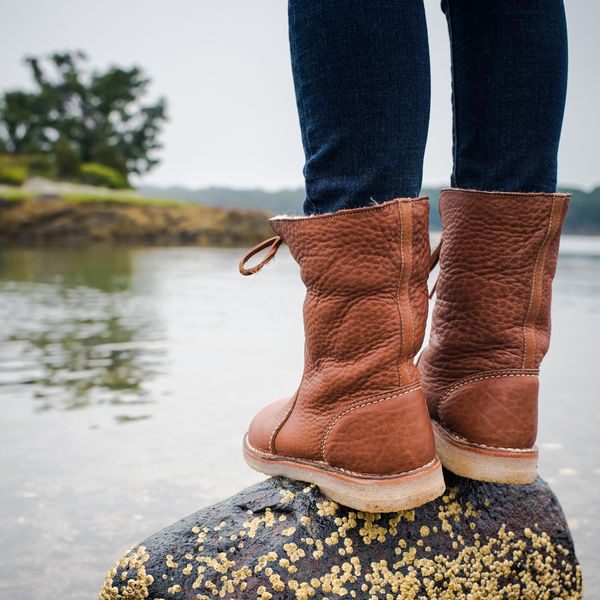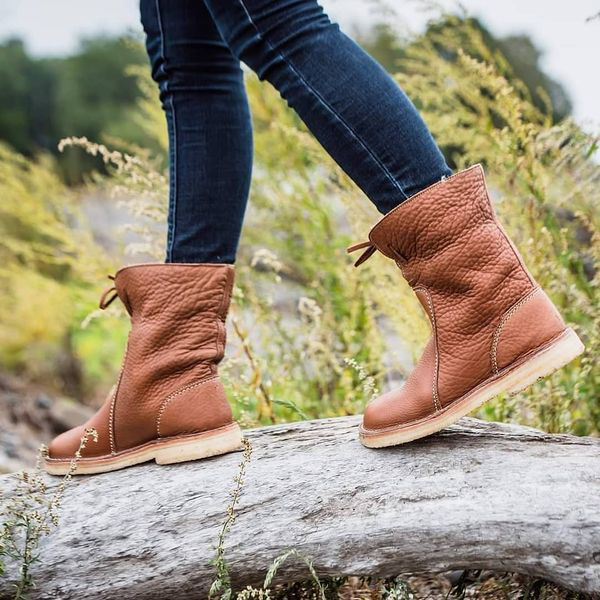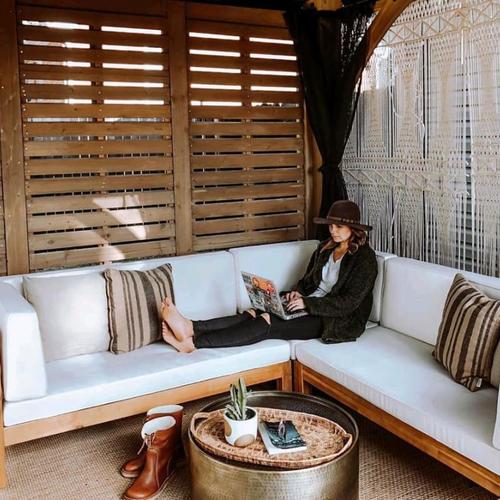 Brave chilly weather in sustainable, minimalist style with the Buttery-soft Waterproof Wool Lining Boots.