Our offer: When buying 2 or more products, you automatically save 10% on your entire purchase. The discount is automatically added to the shopping cart.
THESE SANDALS ARE DESIGNED BY EMMA AND ARE THE SOLUTION FOR HEEL, FOOT AND KNEE PAIN!
Looking for the best support for long walks?
Our orthopedic sandals are perfect to support you during your daily walks. These fine orthopedic sandals are specially designed for people who want to live a pain-free life and walk again. No one wants heel spurs, foot or knee pain ruining their life.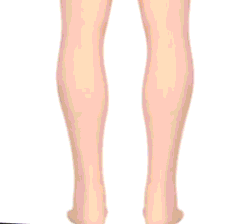 MOVE WITHOUT PAIN FROM NOW!
With these sandals you don't need expensive doctor visits or expensive insoles. Every step you take with the sandals is cushioned by the robust and soft sole. The thick sole absorbs shock and supports the entire foot, not just the heel.

The sandals are lightweight and therefore very comfortable to wear. They are also made of breathable material so your feet can breathe!
WHY ARE THESE SANDALS SO GOOD?
✅ Cushioning - The orthopedic sandals provide cushioning under the entire foot for optimal comfort. The sole contains a special gel that absorbs shock better than any other sole.
✅ More Stability - The extra large 4 cm sole under the heel provides stability and the carefully placed insole ensures a perfect fit, comfort and better performance.
✅ For wide and narrow feet - The sandals are suitable for people with both wide and narrow feet.
The sandals are recognized by the medical world, approved for everyday wear and praised in many important magazines. Buy them now and experience the comfort!
More energy for the day! Sandals allow you to focus on the essentials without pain!
Can I return my Gerankk™ if I don't like it?
Answer: Yes! If you don't like your Gerankk™ after 14 days of receiving it then you are more than welcome to return it. If you wish to return your Gerankk™ then please send an email to our support team so we can help you with the return instructions: support@Gerankk.com



100% SATISFACTION GUARANTEE:
Here at Gerankk we believe in the effectiveness of our work and the quality of our products. Therefore we offer all our customers 100% satisfaction guarantee. If for whatever reason you decide that you are not satisfied with the product or the quality after 14 days from receiving it, then contact our customer support and we will help you returning your product and get a complete refund, no questions asked!



SO WHAT ARE YOU WAITING FOR?
Go ahead and click the "Add to Cart" right now and our team will have it shipped right to your front door or sent as a gift to someone on your behalf.