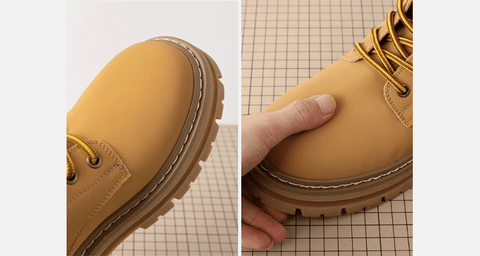 Round toe, large space, suitable for a variety of foot types.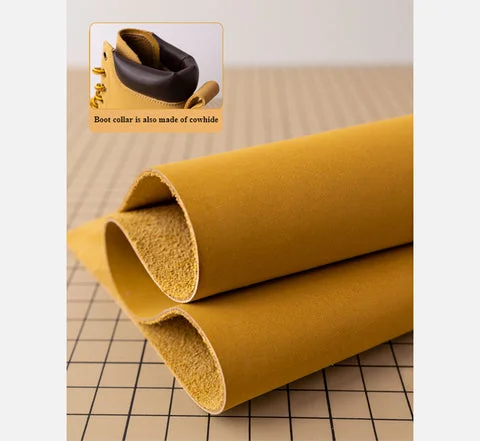 Selection of A-grade yellow cowhide, the thickness of the fabric is 2mm.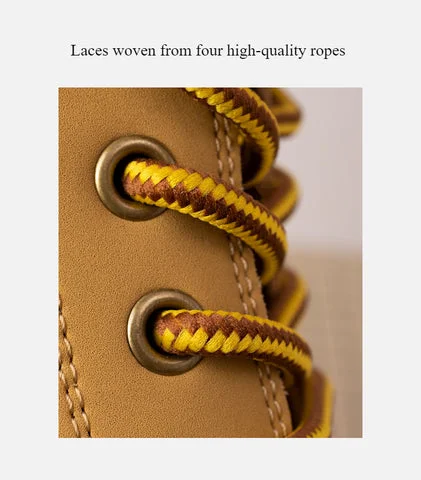 Stylish and durable laces, Laces woven from four high-quality ropes.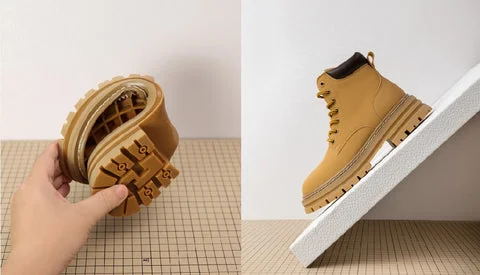 New material custom sole with non-slip, abrasion resistance and amazing flexibility. In addition, we promise unconditional replacement or refund if the sole breaks.
Pure hand-sewing craftsmanship, each pair of shoes is hand-sewn by artisans with more than 10 years of experience. In addition to ensuring quality, it also has feelings and taste.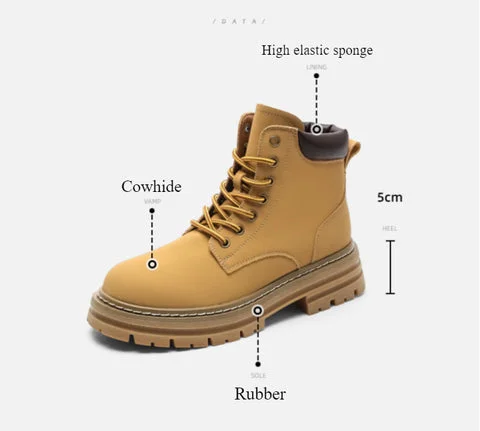 Size
| | | |
| --- | --- | --- |
| Size | Length(in) | Length(cm) |
| 35 | 8.2 | 20.8 |
| 36 | 8.3 | 21.3 |
| 37 | 8.5 | 21.6 |
| 38 | 8.8 | 22.2 |
| 39 | 8.9 | 22.5 |
| 40 | 9.1 | 23 |
| 41 | 9.3 | 23.5 |
| 42 | 9.4 | 23.8 |
| 43 | 9.5 | 24.1 |