INCREDIBLE QUALITY THAT EXCEEDS YOUR INITIAL PURCHASING TARGET
Does walking feel uncomfortable and painful?
The Radinnoo Shoe is what you need: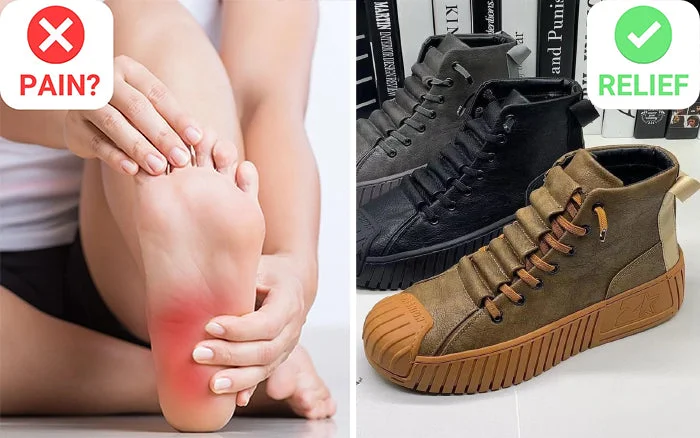 What makes Radinnoo different?
Excellent Arch Support - Our orthotic shoes provide sufficient cushioning, stability, balance, and traction.
Re-aligning Skeleton Structure - Orthotic insoles stabilize the heel and pressurize the unaligned bones to achieve correction.
Eliminating Arch Fatigue - This bendy orthopedic sole relieves pressure and withstands stress to provide comfy padding.
Optimal Toe Design - The spacious round toe reduces the impact on the front part, soothing vulnerable foot conditions.
Slip-resistant Outsole - Strong bottom grips prevent uncomfortable slippage without slowing down your speed.
Radinnoo Premium Tech System
Our ergonomic cushioning sole reduces any impact that occurs after taking a step.
Every step is comfortable and smooth!